In 2015, the beauty industry generated $56.2 billion in revenue in the United States alone, and the industry's sales are expected to reach about $42.5 billion by the year 2019. If you're in the business of personal grooming, beauty products, or hair care, you're in a good field for growth.
Some industry fast facts:
Hair care takes about 24% of the beauty industry's market share.

Around 40% of millennials are proactive about aging.

As a result, anti-aging products are gaining ground.

The men's grooming industry was estimated to bring in

$21 billion in revenue in 2016

.
At the same time, you face a lot of competition, both locally and online. Having a great logo supports your brand image and can help you stand out and stay memorable for your clients. So it's crucial to develop a truly unique logo design. Check out what some small business and national brands in the beauty industry have done with their logos.
Gorgeous and successful: Big beauty brands
The more prominent beauty brands tend to go simple with their logos. Some, like L'Oreal, Avon, and Olay simply use a distinctive font, sometimes along with a special color.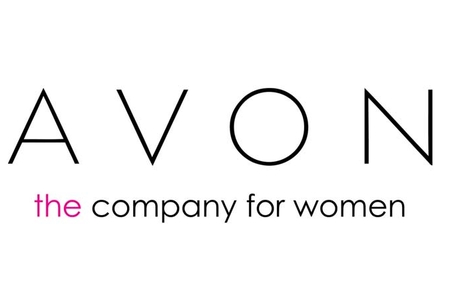 Avon, for example, has a very simple, sans serif font, but the clean lines and spacing communicate the clarity, beauty, and simplicity of the brand's products.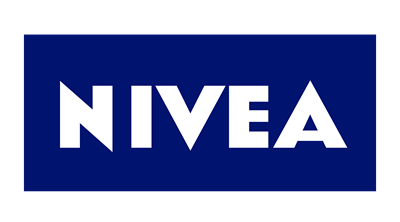 Nivea uses much thicker lines and less space in its logo, which is the brand name in clean white on a rich blue background, often a circle. The word "Nivea" means snow-white in Latin, and the purity of the white font against the blue circle emphasizes the purity and power of the skin care products.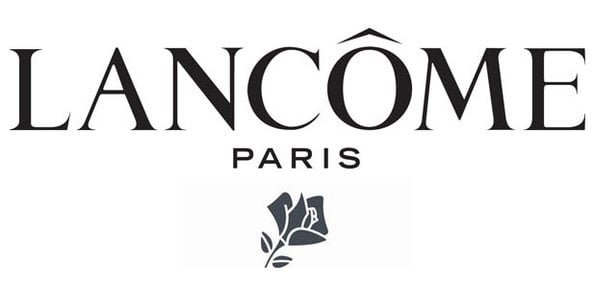 Lancome Paris is a major beauty brand that actually incorporates an image in its logo. Its black and white logo is often paired with the stylized image of a rose. When you see a rose, you might think of beauty and romance and nature—and that's exactly the association Lancome wants you to make when you view their products or advertising.
Small is beautiful: Small businesses and salons
The larger beauty brands are so well known that they may not need an image associated with their logo. However, for smaller beauty shops, personal care startups, or salons, a logo is a very important visual representation of the business. That image is essential to gaining recognition with future clients.
While you want to be unique in your choice of logo, you also want to ensure that your clients aren't left confused and distracted. They need to be able to tell right away what kind of products and services you offer.
That's why many sellers of beauty products prefer images of eyes, lips, lashes, or profile. Others use mascara wands or makeup brushes in their logos. Salons often feature images of women with long hair or pictures of combs, scissors, bobby pins, or other recognizable tools of the trade. However, feel free to think outside the box and choose something with a less obvious connection to the beauty industry.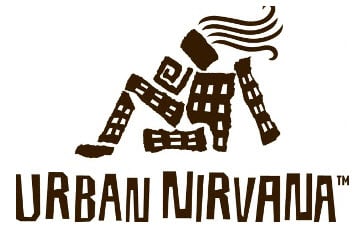 Let's consider Urban Nirvana, a chain of premier day spas in South Carolina. In this business's logo, a quirky caricature sits atop the funky font. The image is that of a woman with long hair, but her body appears to be made of skyscrapers. The offbeat, artsy image goes along with the vibe of the day spa and attracts the right kind of customers.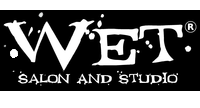 Wet Salon and Studio in Austin, Texas is a small business with a unique logo. The word "Wet" looks thickly hand drawn, and the spots randomly scattered around it look like droplets of water.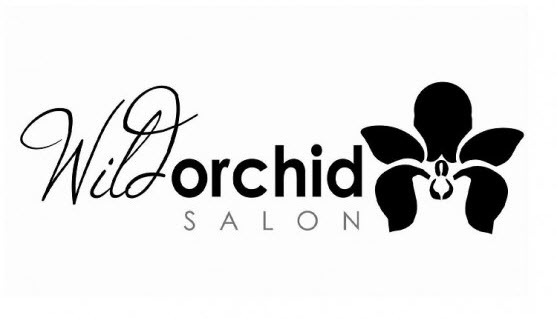 In the same city, Wild Orchid Salon and Spa has a far more elegant vibe, featuring a combination of simple and romantic fonts, along with the stylized image of an orchid.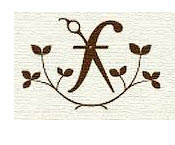 The logo for Fringe NY plays with an italicized letter "f" and the shape of a pair of scissors, with a spray of leaves below. There's not a right or wrong way to make a logo, as long as the final design attracts the kind of customers you want.
The beauty industry is thriving
Whether you've already started a salon or you're hoping to get into the beauty business, you have a promising future ahead. Let everyone know who you are by creating a logo for your business!