If you're about to join 61.96 American couples in matrimonial bliss, congratulations! There's nothing as amazing as finding the person you want to spend a lifetime of love and laughter with.
Tying the knot in and of itself is also incredibly exciting, and planning for a wedding, though stressful, can be a lot of fun. A branded wedding is basically a wedding where you create customized and signature elements that represent who you are as a couple and what your venue is like. Having a unique branded wedding is incredibly fulfilling because it helps you show off and strengthen your identity as a couple.
Here, we're going to share seven of the best ways that you can brand your special day to make it one to remember for everyone.
1. Have a Logo
The first thing you need to make when successfully branding anything is a logo. Weddings are no exception. When creating a brand for your wedding, having a small symbol that can adorn all your decorations is the perfect way to draw the room and items together and create a theme.
A logo gives people a concrete item to link to the abstract concepts behind your wedding and relationship: love, trust, and unity. It will also give them something to easily remember the day by, especially if they're allowed to keep small items like napkin holders or place cards. Whenever people see the logo, they'll recall the love that you feel and feel hopeful. They'll also get nostalgic for the fond memories they're sure to have of your big day.
There are some ideas that you need to consider when making your logo the best that it can be, and you need to know them if you want to have the most on-brand wedding possible. Read on to learn the different ways that you can design your logo and make your special day your own.
Use Your Initials
When creating a logo, one of the best things you can do is to use your initials in a creative way. Entwine the initials of yourself and your new spouse around each other to symbolize that you're becoming one. You can also use these initials elsewhere in the wedding, including on the invitations or even as a decoration around the bridal bouquet.
There are a lot of ways that you can make the initials your own. You could each use a distinct font from one another that you feel symbolizes each of your personalities. Over the course of the wedding, you could mesh these two fonts together into one font that has qualities from both of the original ones. This is a great metaphor for your relationship and shows the beauty of coming together.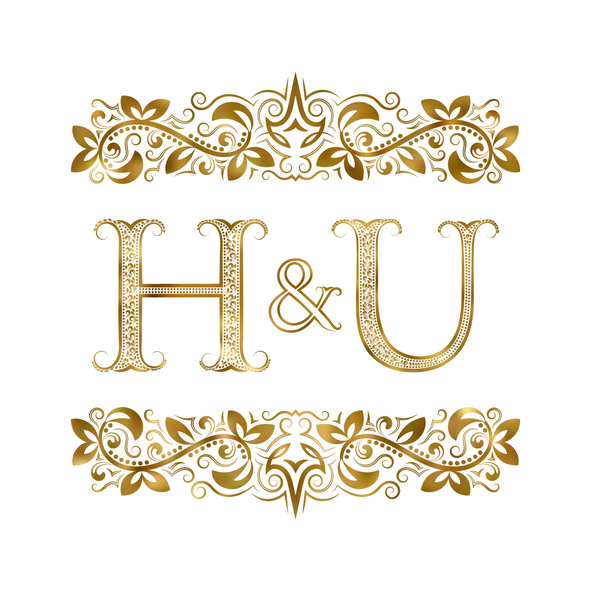 Stylize Your Font
Speaking of fonts, you're going to want to choose something unique for your wedding. Times New Roman (or anything you can find in Microsoft Word, honestly) just isn't going to cut it. Choosing a font for place cards, invitations, save-the-dates, tablecloths, and everything else is an essential part of the wedding process and a decision that people are going to see everywhere.
It's best if these fonts match in at least some capacity. You don't want a soft and curly font for the place cards while the font of your tablecloth logos is something geometric- it'll look incredibly awkward and guests will find it unappealing. Talk with a professional designer and make sure that the logo font is consistent with the rest of the wedding.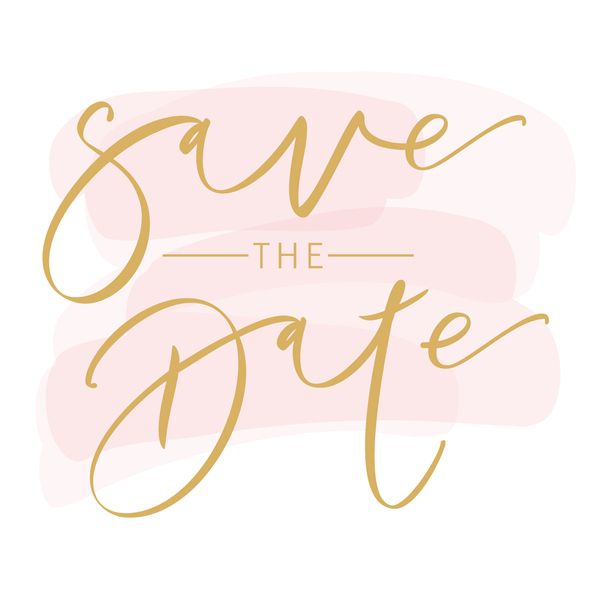 Incorporate Images
Whether it's on your logo or in other locations throughout your wedding, you're going to want to incorporate some kind of image in the design process. For a logo, it should be a favorite image of you and the person you're marrying, but don't worry! You can still style it to your own taste using filters. Whether you want it to have a vintage grayscale appeal or a brighter filter, you can't go wrong with your image as long as you take the time to make it what you want.
If you have a fun inside joke with your spouse or a concrete symbol of your love, you can have images of that around, too. In fact, it can be a lot of fun to incorporate inside jokes into the decor since it will be a little joke for you and your partner alone, creating a sort of safe haven within the huge pool of guests. A minimalist design is key when doing this, though, so you don't confuse friends and family.
Match Your Colors
Whether you're using images or text, it's important that you make the colors in your logo match the rest of your wedding. Good wedding designs have a color scheme, anyway. This is usually seen in the color dresses that the bridesmaids are wearing, the dishes people are eating off of, and the general wedding decor.
You don't want your logo to clash with this color scheme. At best, it will just look silly. More likely than not, though, it'll be a huge eyesore to yourself, your future spouse, and every one of your guests. You don't want your perfect day ruined because you didn't think through the decor well enough, so be vigilant!
Have a Unique Branded Wedding
While a wedding is simply the first step in the beautiful life you're going to spend with your loved one, it's also a day to remember.
Now that you know how to have the most unique branded wedding possible and make your big day your own, it's time to get started with the planning! Start creating the logo that you want to use for your napkins, tablecloths, decorations, and more. Once that's done, you can work with our expert designers to put the finishing touches on it and create the detail that people will always remember your big day by.
Good luck with your wedding! We wish you a happy marriage!