Do you know how many times the average person needs to see your logo before they'll remember it?
Anywhere from five to seven times.
Why does that statistic matter? The more your logo design stands out, the more memorable it will be—and the more brand awareness you'll raise.
We can't overstate the importance of having the right logo for your business. It's a customer's introduction to your business and everything it stands for. In the long run, it can actually make or break your success.
How can you create a stellar logo that stands out from the competition? Read on for our advanced logo design tips.
1. Think About Your Brand's Vibe
How do you want people to feel when they think about your company?
If you're an accountant, you want to assure your clients they can trust you with their money. If you run a day spa, you want to offer customers feelings of calmness and tranquility. If you own a funky coffee shop, your vibe should be fun and upbeat.
Before you think about designing a logo, you first need to identify your company's "vibe" or personality. Spend a few minutes jotting down words or phrases you want people to associate with your brand.
The logo you make should encompass your brand's identity. Do you want to be known as reliable and trustworthy? Energetic and organized? Quirky and untraditional?
Whatever your brand's personality, keep that foremost in your mind as you design your logo.


2. Color Is Everything
Do you know why fast-food chains like McDonald's and Burger King use red and yellow in their branding?
It's not because the owners loved those particular colors. It's because red and yellow are both proven to boost appetite—something you definitely want when you sell food!
We're not saying you can't use your favorite color in your logo design. But before you do, you need to read up on color psychology and understand how it affects your branding.
For example, most major tech companies use the color blue in their logo design. This is because blue invokes feelings of honesty, dependability, and trustworthiness.
Green, on the other hand, is often associated with the natural world. It's calming and refreshing. This makes it a logical choice for companies associated with health, wellness, or nature.
Do some research on color psychology before selecting your logo's color palette. Select one or two colors that match the "feeling" you want your brand to give people.
Bonus tip: Use no more than two contrasting colors or complementary shades of the same color. Cramming four or five colors into your logo will make it feel cluttered and crowded.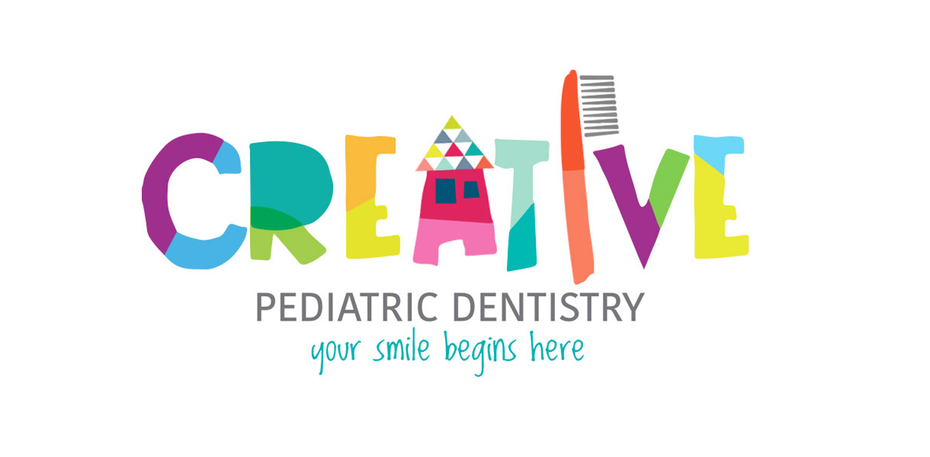 3. Keep It Simple
A common mistake some people make with logo design is trying to squeeze in too many elements.
You may love the idea of a logo with palm trees, ocean waves, leaping dolphins, and a colorful sunset. But if you include all those different designs, who's going to notice (or remember) your company name? Will you even have room to include your company name?
The world's most powerful logos are simple. Think of the Nike swoosh or Apple computers. You don't see a lot of different images and colors, right?
Focus on one main image, shape, or pattern. Don't be afraid to include enough empty space too. Plenty of "white space" around your logo will create a clean, crisp, and memorable design.

4. Choose the Right Font
Fonts are another area where simplicity is best. You may love the look and feel of swirly, artistic font—but will anyone be able to read it?
Like colors, certain fonts evoke certain emotional responses. Times New Roman makes people feel safe and comfortable, but it can also be seen as conformist. Comic Sans feels youthful and fun, while Calisto is clean and minimalist (if not unimaginative).
Think back to your brand's personality and the mood you hope to create with your logo. A light, airy font would be perfect for a yoga studio but completely inappropriate for a bank. On the other hand, that bold, professional font for the bank would overpower the logo for the yoga studio.
Fonts have their own personality, just like companies do. Be sure your chosen font offers the right feel for your brand. With the best logo design tools, you can even create your own custom font.

5. Make It Versatile
As your business grows, your logo will appear in many places and formats. It may look nice on a business card, but what about other locations?
The most effective logos look great on a variety of different media. Consider:
How does it look on printed paper versus a computer or phone screen?
How does it look in black and white versus full color?
How does it look in reverse (lighter logo against a darker background)?
Is it still legible if you shrink it to the size of a stamp?
How would it look on a gigantic billboard?
Do the colors appear consistently the same across all mediums?
The best way to answer these questions is to play around with different backgrounds and mediums during the design process. You should also test your logo at different sizes to see how scales up and down.
Be sure to design it in vector format so you can use it in versatile ways as your advertising needs grow and change.

Advanced Logo Design Tips: Now You Know
Your company's logo is more than just a collection of colors, shapes, and letters. It's the embodiment of your brand in a glance!
Don't settle for a less-than-stellar logo. Whether you're launching a startup or rebranding your business, use these advanced logo design tips for inspiration.
With a well-designed logo, your company will be poised to grow and thrive for years to come.
Speaking of years to come, what's trending in logo designs for 2020? Click here to find out.