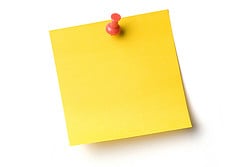 A few weeks ago, in his Monday Morning Memo, Roy Williams asked the question: How much do your name, logo, and color scheme really matter? His answer: A little.
Mr. Williams points out that a company can succeed more than 50 years (in 154 countries), employ 3,900 people, and earn more than $1.5 billion in revenue with a name like Putzmeister.
Their name is pretty bad. And their logo design is a plain gray elephant icon that looks a lot like clipart.
But when it comes to success, those things doesn't matter all that much.
He says much the same about the name Wal-Mart. There's absolutely nothing magical about that name. Or their logo. Both are unimaginative. And yet, Wal-Mart is the most successful retail company in the history of the world.
How much do the logos, names, and colors matter to these companies? A little.
So if these things don't matter all that much to huge, successful companies, why do so many small business owners spend so much time and money on their logos (and colors and names)? As Mr. Williams says:
"Customers who buy from your competitors aren't choosing your competitors because they have better logos. Your problem is something else entirely.

"Customers care about things like products and procedures and policies that might affect them. They care about your offers and assurances. They care about the experience you create for them."
Here's our recommendation. Before you spend a lot of money on things like a logo design, color scheme recommendations, font treatments and the like, first try a do-it-yourself logo. You'll save a ton of money and if you don't like what you can do on your own, you can always reach out to a designer afterwards.
Worry less about your logo design, and more about the experience you are creating for your customers. Spend less time coming up with the perfect name and more time on the things that will make your customers tell everyone how great you are.
Because while your logo and name matter a little, creating a lasting relationship with your customer matters a lot.