The colors you select for your company's logo, branding, and overall content palette are highly influential. This is why many designers and marketing professionals invest substantial time, research, and money into understanding target audiences and deciding which colors they choose to represent their organization's brand.
The science of color psychology is fascinating! Psychologists have been studying colors for decades. Though personal preference (we all have our favorites, don't we?) does play a part in how we feel about certain colors, there are some broad generalizations and patterns that have been found in responses to colors. Color not only stimulates the brain, but it also elicits certain reactions or emotions.
What's more, according to a study published in the Journal of the Academy of Marketing Science, a consumer's decision to make a purchase can be greatly affected by color.
Align your logo color choice with your brand's personality
Why choose any color in particular? Your brand's color choices speak to its personality. Color also helps attract the right customers and it helps influence those customers.
What do your ideal customers expect from your company or brand? Are you marketing to individuals or other businesses? Is your target audience fun and creative or conservative and traditional?
A white logo for your brand
If you're thinking about colors for a new company logo or you're considering rebranding and contemplating the color white, this article will provide some food for thought.
White is often associated with purity or cleanliness – the reason why brides wear white dresses. This might be an old-fashioned custom, but it signifies values like chastity and purity. White can imply innocence, goodness, a fresh start or safety. Unlike many other colors, white is rarely associated with negative feelings.
In design, the use of white can be a little tricky because it's impossible to use as a stand-alone color. A white logo will always need a colored background or complement to be properly visible. If you're thinking about a primarily white logo, you'll need to select an appropriate background color.
It's also a good idea to plan for a black – or a single-color version if you ever need to use your logo on a white background. Simple, classic black and white logos can be perceived as fashionable, dignified, tasteful, and elegant.
Companies or brands who choose white for their brand may have an "enlightened" persona. It could also signify the brand seeks excellence, represents new beginnings, or delivers peace and comfort. By using white in your business logo, you can communicate goodness, cleanliness, clarity, innocence, a sense of optimism, equality, energy, and idealism.
Though white is not particularly known for eliciting negative emotions, when used in excess it can create or imply a sense of coolness, sterility, or emptiness.
Due to its references to safety, organization, simplicity, and cleanliness, white is a popular choice for technology products, appliances, medical products or offices, as well as other health-related items.
As your white logo choice will also need a complementary color, keep in mind other brand characteristics when making those decisions.
Popular logos in white

Mini and Tesla
Both automobile companies have a heavy focus on technology, safety, and simplicity. Both also consider themselves to be solutions to the world's oil crisis and symbols of optimism.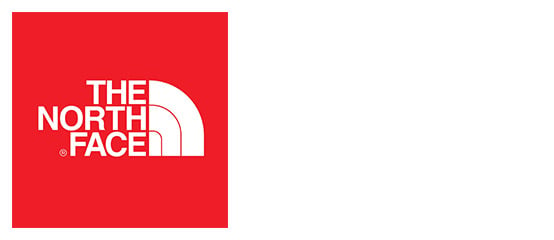 The North Face
The North Face company is named for "the coldest and most unforgiving side of a mountain." The outdoors and snow are a major influence on the choice of white. But this well-known supplier of high-quality gear also values technology and innovation, protecting the outdoor places we explore, and improving their product performance.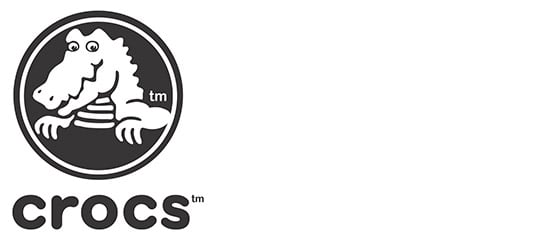 Crocs
Crocs is a shoe company that favors innovation and simplicity in design. The company believes in honesty, ethics, and according to their values they "make a choice to have an open mind every day. We embrace and celebrate the uniqueness in everyone, inviting the world to Come As You Are." White is a superb choice to demonstrate their strong sense of optimism, equality, and inclusion!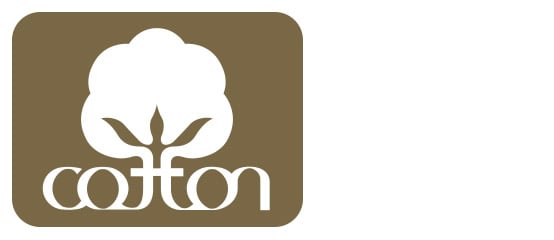 Cotton
Cotton Incorporated uses a white logo on a brown background. White represents purity and wholesomeness, while brown adds comfort, dependability, and "from the earth" to the mix.
Your logo color choice has a major impact on how well you visually communicate your brand. Carefully consider the significance of your colors and remember to keep your audience in mind.
Be consistent with your logo use and brand representation – they're the only path to building a secure and recognizable brand!
Need some more logo color ideas? Play around with different colors with our free logo maker.