This year marks the 50th year of the Stonewall riots in New York City and many brands are showing their support for the community by adding either a rainbow filter onto their business logo or creating a new temporary logo to show their solidarity with the LGBTQ+ community during the month of June.
While we're not here to get political or share our cultural beliefs or opinions, we do want to take a look at some of the creative and colorful logo designs businesses have been displaying the past few weeks. Logo design has become much more minimalist (and sometimes a bit drab) over the past few years, which makes these Pride Month logos a site for sore eyes – especially if you like a bit of color in your branding.
Below is our roundup of the 10 brands who nailed their Pride Month logo and why we like their design.
Top 9 Pride Month Business Logos of 2019
The company who practically invented the casual kicks just launched an absolutely stunning 2019 Pride collection. They took their classic Chuck Taylors and added some extra flair and bling. While most brands opted for the rainbow logo design, Converse decided on the less prominent but still colorful transgender flag in support of the trans community. The flag is light blue, light pink, and white. The shoes also feature silver glitter and lightning bolt designs. Better yet, a portion of their proceeds are heading to long-standing local and global LGBTQ+ non profits.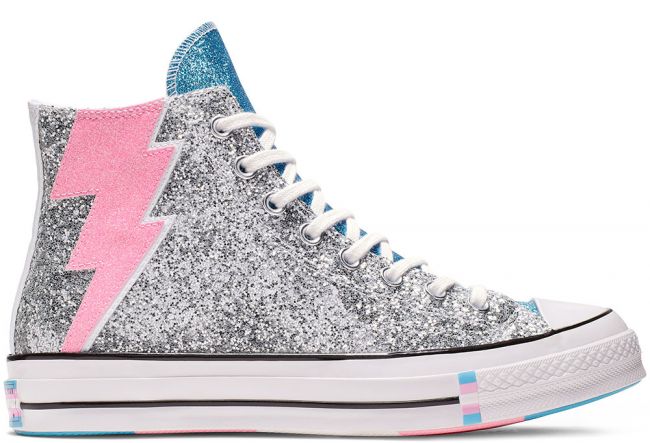 The high-end makeup chain is well known for releasing limited edition pallets and collections, and their Pride Month collection is no exception. MAC Cosmetics has always been a proud supporter of the LGBTQ+ community, and this year they released their blush, glitter, lipstick, and eyeshadow collection along with a #MACLOVESPRIDE hashtag. The best part about the collection (aside from their wild colors), is their packaging. While they did not change their logo, their makeup packages have rainbow lines that contrast nicely with their iconic black packaging.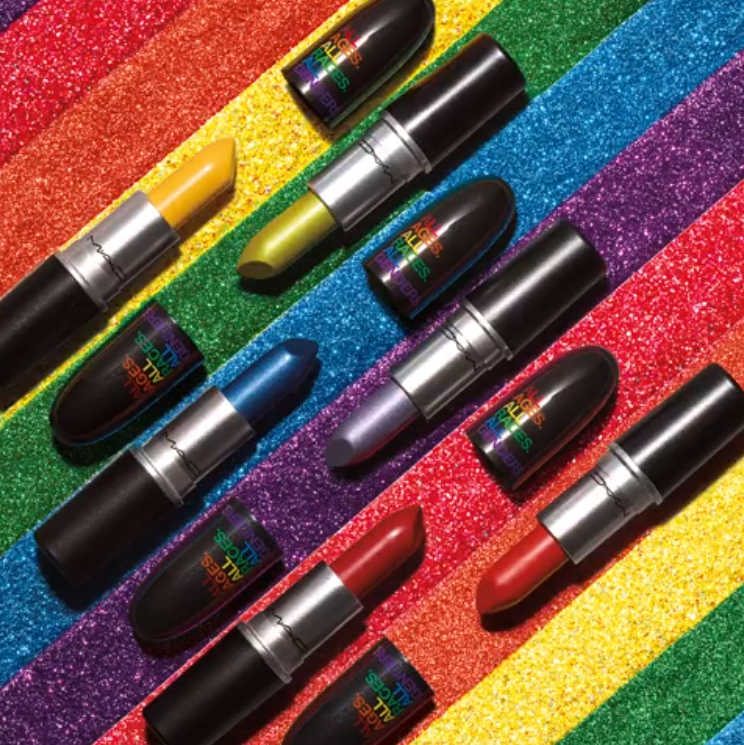 With celebrations comes libations, and why not purchase from those who are supporting our LGBTQ+ community? Before heading to your nearest Pride parade, check your local corner store for Bud Light's rainbow-colored aluminum bottles which are available all month long. Anheuser-Busch will be donating up to $150,000 of proceeds to GLAAD. Bud Light's logo is still the same bolded white font, but their packaging is a beautiful rainbow gradient that will make anyone want to pick up a 12 pack to share. Cheers!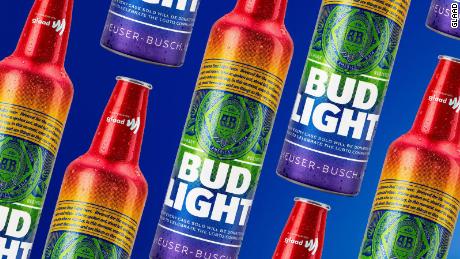 This sock company has always been about giving back to the community – no matter what type of community that might be. With their corporate message being one to make the world a better place, it's only fitting that they would release a limited edition rainbow sock. However, what's unique about their rainbow socks is they opted not to have a traditional rainbow pattern. Instead, the colors all blend well in a random order. Bombas is partnering with the Ally Coalition and donating 40% of their donated socks to homeless LGBTQ+ youth.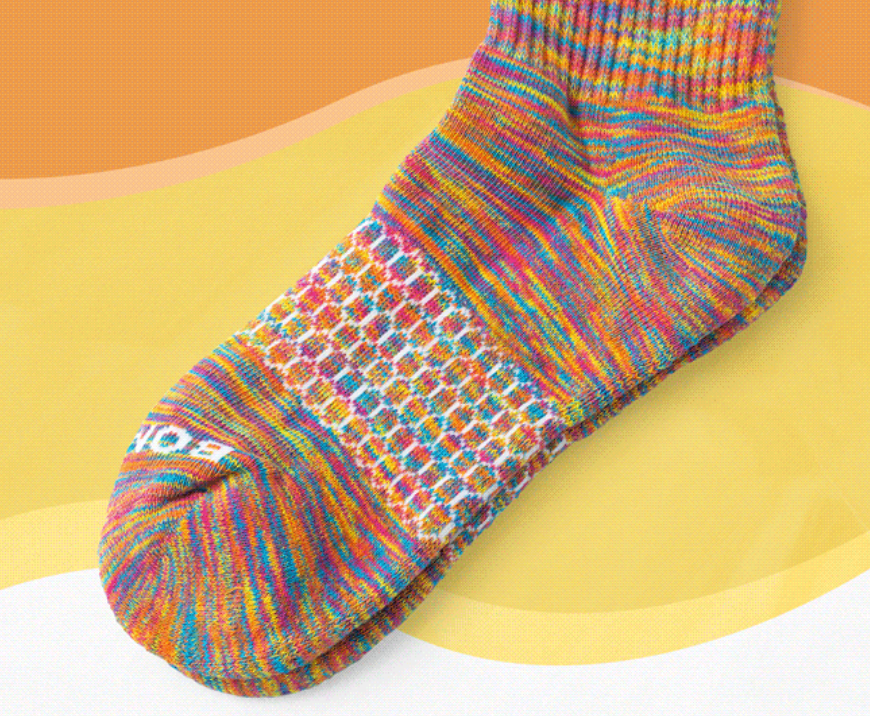 Just Salad
If you didn't think restaurants could get on board with Pride month, think again. Just Salad – the healthy fast-casual chain – is once again offering their Just Proud Salad which is available at all of their locations through the end of the month. Just Salad decided to embrace the rainbow spirit in a more creative way: making their food rainbow. Although they did not change their logo design, they were still creating brand awareness through this effort.  Every dollar is also donated to local LGBTQ+ organizations.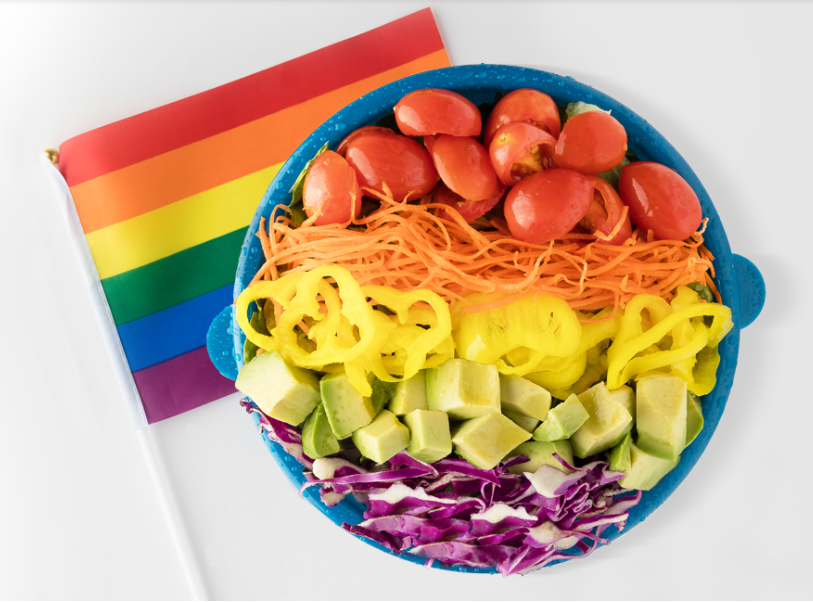 Kind Bars are a delicious snack all year round, and the month of June makes these snacks all the more enjoyable. Kind replaced their single-colored packaging with that of a rainbow. Kind has also temporarily changed their black and white logo to "Kind Pride" in support of the LGBTQ+ community. 100% of proceeds also go straight to New York's Ali Forney Center, an organization providing shelter for LGBTQ+ youth. Kind's employees also make an effort to volunteer at the Ali Forney Center, according to AFC's Director of Development, Alexander Roque.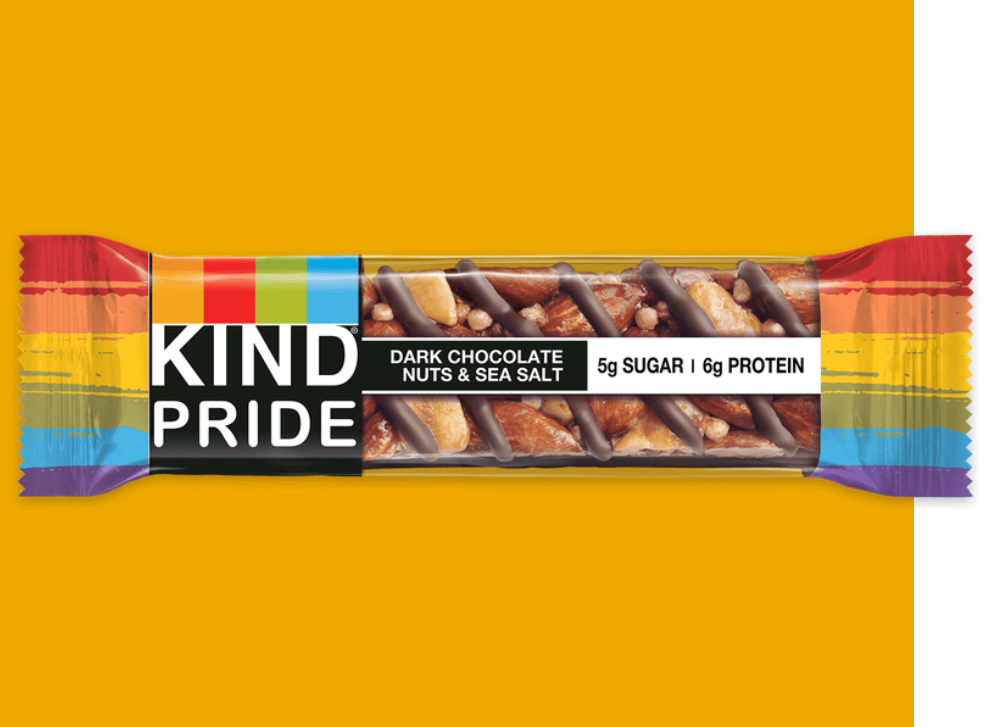 Under Armour made some bold statements this year for Pride month. Not only did they release a must-have Pride product collection, but also made sure that their own LGBTQ+ employees were supported throughout the month. Under Armour is touted to be one of the most LGBTQ+ friendly workplaces; their employees are constantly participating in Pride marches and they even formed an employee club supporting the community. The athletic apparel corporation's logo changed from the classic black to a rainbow gradient for a limited time with proceeds supporting Athlete Ally, a non-profit working towards eliminating homophobia in sports.
While NASA isn't technically allowed to support the LGBTQ+ community at any of it's embassies, there were a few "rogue NASA" employees who decided that this wasn't acceptable. A few individuals approached artist Lauren Power and requested that she draw a Pride logo for NASA. A few weeks later, the Rogue NASA Twitter account posted their cartoon-style NASA PRIDE 2019 logo for the world to see. A few online promotional product companies have picked up the design and are now selling printed t-shirts, tanks, stickers and mugs with the Pride design.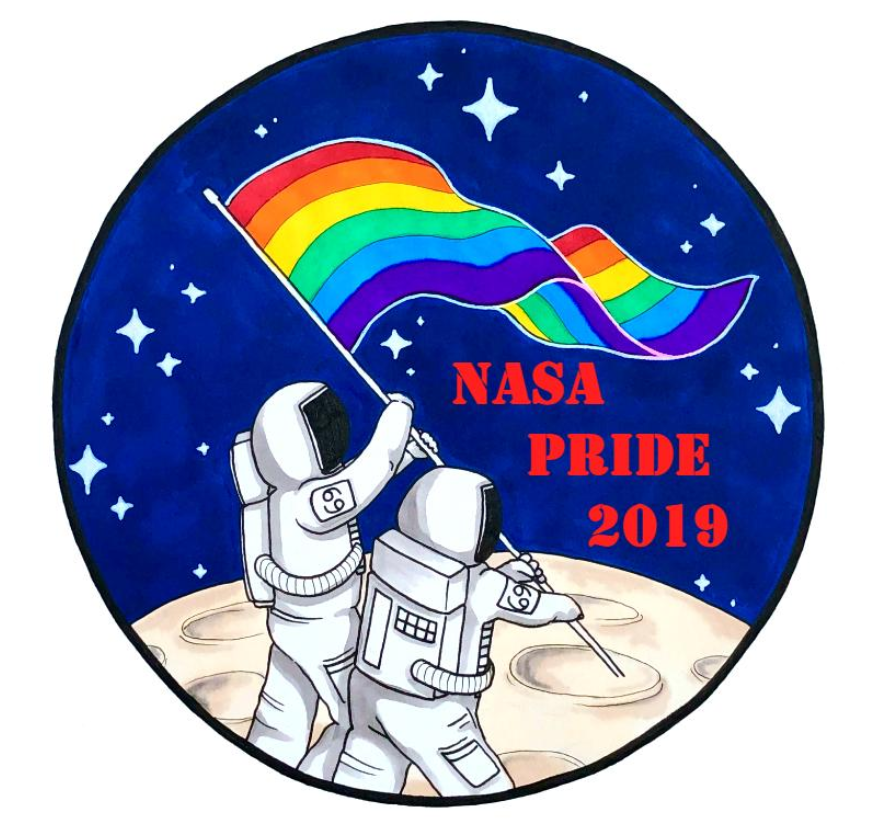 Looking to get fit while supporting your local LGBTQ+ community? SoulCycle, the national cycling studio, released their "Ride as you are. Love as you are." campaign at the start of June. The boutique cycling studio is hosting pride rides around the country and donating 10% of sales to The Trevor Project. The best part is that SoulCycle's own LGBTQ+ instructors came together to create a Pride Playlist. The company is also selling limited edition promotional products such as t-shirts with their rainbow logo design.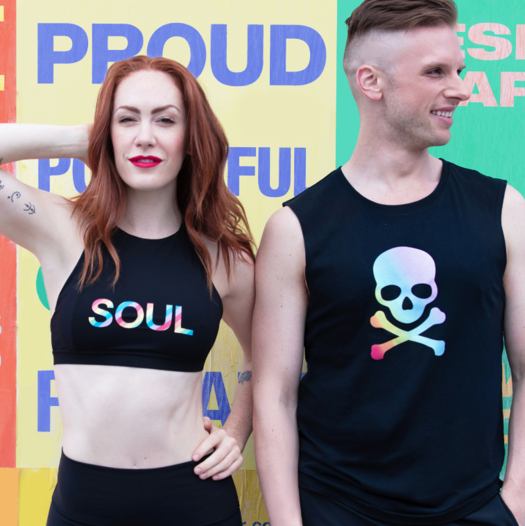 Want to show your support for your LGBTQ+ community? At LogoMaker, you can create a Pride logo in minutes and customize the colors of your design using our intuitive logo editor. Get started now.