No doubt you've heard the amusing story about Chevrolet's launch of a new model in Latin America. The car was popular in the US, so the launch team simply used the same model and name: Nova. In the states, a nova is an intensely bright star. But in Latin America, nova (or "no va") means "doesn't go".
A great story. But it isn't true.
The Nova was launched in Mexico, Venezuela, and several other Latin American countries and actually sold very well. And Pemex (Mexico's gas company) sells gasoline with the same name: Nova. No one associates the name with the idea "doesn't go" (which they would actually say: "no funciona").
But that doesn't mean bad names don't happen.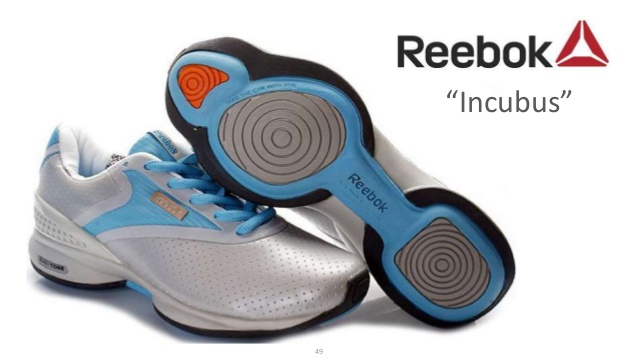 In 1997, athletic gear company, Reebok, launched a new women's running shoe called the Incubus. When it was pointed out that an incubus is a male demon who visits women in their sleep to rape them, Reebok recalled 18,000 boxes of shoes and apologized for the mistake.
Worse, in 2002, Umbro, another sportswear brand, launched a new shoe called the Zyklon, completely unaware that Zyklon B was an insecticide used by the Nazis to exterminate millions of Jews. The company apologized and explained that the name was selected by a designer who didn't know about the connection to the Holocaust (and apparently didn't do the appropriate research).
Naming a new product is a process fraught with danger. And while you might not make a mistake as glaring as Chevrolet, Reebok, or Umbro, you might make one of these much more common mistakes when you brainstorm names for your brand.
Worst Brand Naming Mistakes & How To Avoid Them
Mistake #1: Picking a name that won't grow with your brand
Too often a company chooses a name that limits what they can do in the future. One example that hits particularly close to home around here is Logomaker, the name of our company. It's a great name as long as our product is a logo. But if we want to also offer websites and business cards, it's not a name that stretches to cover those products. Customers expect a company called Logomaker to make logos, not business cards.
The brand name Hot Point worked really well for the first electric iron patented in 1882. It also worked well when the company created the first electric ranges, changing the way people cooked in their homes. But the name works less well for the brand's other products: washers, disposals, and freezers. A Hot Point freezer?
You're better off choosing a business name that suggests a positive attribute and can expand into other areas if needed. If you were starting a bus company, a name like Greyhound which suggests speed is better than USABus or LeBus. Another good bus brand name: Vamoose, which suggests escape. Names like Greyhound and Vamoose could be expanded more easily into other areas like air travel, taxis, or even overnight delivery. But USABus means just one thing: buses in the United States. It's a name that limits location as well as expansion.
Choose a name that will grow with your brand.
Mistake #2: Choosing an abbreviation for your brand name

CVS. HTC. ATI. NCR. BVD. MBNA. BASF. LVMH. HBOS. DHL. KFC. HSBC. YKK. JVC. IMG. AMD. TMC. IKEA. JBL. KPMG.
Do any of those companies mean anything to you? The problem with abbreviations is that they don't have an inherent meaning. If you know one or more of them, it's because you use their products—though it's more likely that you use one of their products and don't even know it.
You probably recognize IBM in part because of their massive advertising budgets and products in the workplace. But what about NCR or EDS—both of which have been competitors of IBM. Those names simply don't tell you anything about the company or its products. Does BSA stand for Boy Scouts of America or Birmingham Small Arms company? Is CVS a better name than Consumer Value Stores? Did you know QVC stands for Quality, Value and Convenience—all great brand attributes, but who knows this?
Choose a name that means something, not a name you have to add meaning to.
Mistake #3: Naming your brand for a list of partners
This is a popular naming convention for law firms, accountants and advertising agencies. So what the difference between Scadden, Arps, Slate Meager & Flom and Freshfields Brockhaus Derringer? The names don't give you a clue as to why you should choose one firm over the other. What kind of law do they specialize in? Would they even take my call?
Ad agencies are in the business of helping brands distinguish themselves from each other. And yet, many agencies simply take the names of their founders, rather than choose a name that might mean something. Can you tell by the name what kind of marketing service these agencies provide (they're not all the same): Edelman, Grey, Weber Shandwick or Wunderman? Or even worse: JWT, FCB, TBWA, and R/GA?
You and your partners may have lovely names, but they're not a good starting point for building a brand name that can stand on its own.
Mistake #4: Choosing a generic sounding, made-up name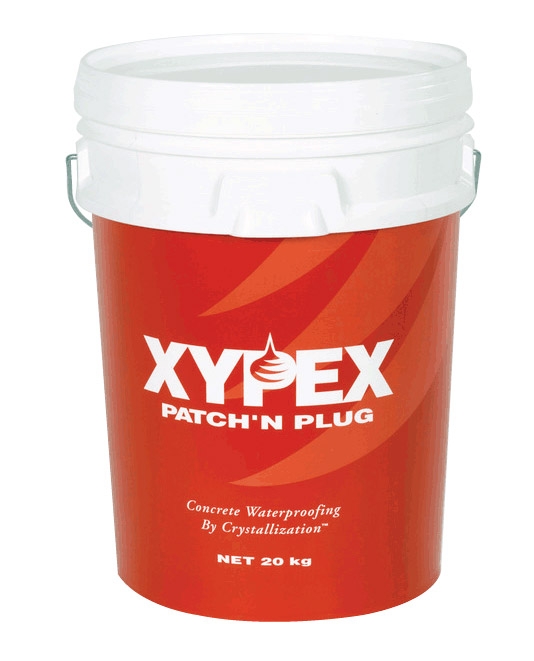 Choosing a made up name for your brand isn't always bad. If the word roots suggest a product benefit, go for it. Names like Blistex, Clearasil, Drano, Raisinets, Slurpee, and Terminix all suggest a brand attribute that customers are seeking (no blisters, clear skin, drains that work, raisins, a noisy drink, and dead bugs). If you can come up with a made-up name related to your brand benefits, go for it.
But then there are names like Afrin, Altria, Brava, Clairol, Claritin, Clarinol, Detrol, Encana, Evora, Midol, Nexen, Onex, Plavix, Victrex, and Xypex (among hundreds of others). None of these names suggest anything, which means it will take a lot of marketing and time to attach your brand attributes and story to the name before it will mean anything to your customers.
Worse, you might end up with a name that sounds like all of the other made-up sounding names like Atavis, Actos, Advaxis, Alimta, Amalthea, Anavex, and Atripla. Or Claris, Clarins, Claritin, and Claria. With a name like these, even if you spend the time and money to build a solid brand around your name, you still risk confusion with similarly branded names doing the same thing. It's best to avoid names like this altogether.
Mistake #5: Choosing a name your customers can't (or won't) pronounce
You may have heard of the brand, French Connection United Kingdom or as it cheekily abbreviates itself: FCUK. This kind of name is far too clever. Many publications won't print the name and some potential customers will be offended by it. Most startup owners intuitively understand that names like this are risky.
But what about these brand names: Derecuny, W3LL, Xoom, L'Occitane or Xyience? Do you know how to pronounce them? If you heard them, could you spell them correctly? A name that is difficult to say or spell can be a challenge when customers search for you online. The fashion brand Hermés is pronounced air-mehz. The yogurt brand Fage is pronounced Fa-yay. Is it Lulu-lemon or LuLu-lee-moan?
Don't make the mistake of choosing a hard-to-pronounce word when you name your startup.
Mistake #6: Choosing a name you can't own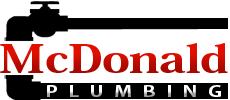 Even if your last name is McDonald and you are starting a business completely unrelated to fast food, you will always come second (or a hundred and second) to the hamburger giant. McDonald Construction. McDonald Plumbing. McDonald's Rental Cars. All these are real businesses, but you'll never find them online searching for McDonald. The fast-food brand is just too big. Pick a name you can own.
Mistake #7: Choosing a name too close to your competitors
In a crowded market, this can be a significant challenge. Take pizza brands for example. Papa John's and Papa Murphy's offer a different product, but a very similar name. (And we didn't even mention Big Mama's and Papa's or Papa Gino's). Then there are names like Pizza Hut, Pizza Corner, Pizza Inn, PizzaExpress, Pizza Ranch, Pizza Studio and The Pizza Company. Or chains based on locations: Boston Pizza, California Pizza Kitchen, East of Chicago Pizza, Old Chicago and Rocky Mountain Pizza. Or pizza companies that take the name of the owner, like Ray's, Gino's, Jerry's, Sammy's, Porky's, Dion's, and Pat's. We could go on.
Now think of a few battery brands. Each wants a name that suggests energy, power, and durability. Despite wanting to convey very similar brand attributes, there are some very different names: DieHard, EverReady, Energizer, Duracell, and PowerKing. Suggestive but different enough to create space in a crowded market.
When you name your startup, choose something that doesn't sound like your competitor. Not only will this help your business name stand out against a sea of similar companies, but it also won't lead to a legal battle due to copyright infringement. If you believe you truly have a unique name that competitors may one day like to replicate, then it's essential that you protect your work, your business, and your logo design with trademark and copyrights.
Need help with your brand's naming project?
Avoiding mistakes is a start. But coming up with a great brand name takes time and work. For more tips on naming your startup, click here.