To the untrained eye, many logo designs may appear the same. They have a shape, a specific color, and a unique font. However, to a logo design professional, there are hundreds of different logo styles. One such logo style that has gained notoriety over the past decade is the badge logo.
What is a Badge Logo?
A badge logo is characterized by its distinctive circular, ovular, or triangular design that often features hard, defined lines along the perimeter of the logo. Badge logos are usually bold in appearance due to the use of thick lines, feature bold and capital typeface, and unique multi-color pallet choices. Insignia-style logos are often included in the badge logo category, depending on the rest of the design. While the initial shape of a badge logo is very distinct (usually symmetrical and as wide as it is tall), the design aspects of these logos can be quite different.
Different Badge Logo Styles
While there are a multitude of different badge logo styles out there, below are currently the most popular options:
Modern Flat. Simple, beautiful, elegant, and straight to the point — flat badge logos are a modern take on this type of logo design. Flat logos usually consist of only two colors, one of which being either white or black as an accent color and are circular in shape. The shape of these modern flat badge logos makes them quite easy to add to promotional materials as well as use for online marketing purposes.
Modern Dimensional. Popular with storefront businesses such as bakeries, hair salons, and pet stores, modern dimensional badge logos have a hit of 3-Dimensional qualities to them. Whether this includes multiple shades of one color to create the illusion of depth or a drop-shadow under the logo text, the overall goal is to make the logo "pop."
Vintage. Also known as retro or classic style logos, vintage logos have a "grunge" or weathered appearance. Vintage logos will often include a small color pallet of just one to three colors that are often dulled or muted. Popular color choices include grays, browns, beiges, white, and black and usually sport a transparent background.
How to Create a Vintage Badge Logo
Of the three badge logo styles mentioned, the vintage badge style is by far the most popular for business logos. Restaurants, coffee shops, boutique or outdoor clothing stores, and breweries are often seen sporting this type of logo design. The look of these vintage logos may appear complicated, but in reality, designing a vintage badge logo is quite simple (especially if you enlist the help of a logo design company). Below are a few tips and tricks regarding how to make your badge logo look vintage or retro.
Choose A Shape. First, decide on what shape your vintage logo will be. Remember that vintage badge logos usually include both a text and an image within the perimeter of this shape. Popular shapes include circles, triangles, ovals, and diamonds.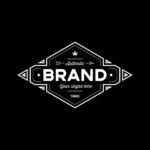 Choose A Color. Next, select a color palette or color theme. Try to keep the number of colors to a minimum to keep the vintage look for your business logo. Our professional logo makers recommend choosing a dark color and a light color that will help make your company name and/or slogan stand out more against a background. You can opt for a light background and dark text, or dark background with light-colored text — it's up to you!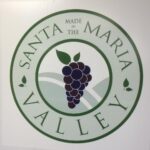 Choose An Icon. Vintage badge logos usually include an icon that is positioned in the center of the logo. This icon should accurately describe what your business offers or provides customers. Try to keep this icon as simple as possible because remember there won't be very many colors included in the logo. Many businesses opt for a two-dimensional icon to showcase in the middle of their logo.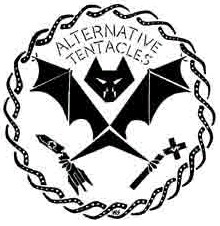 Choose A Font. When browsing around for the ideal font to use for your logo, don't forget that vintage logos are famous for their bold, large, and retro-looking typeface. There are hundreds of different vintage-style fonts to choose from, but don't forget that it needs to fit within your logo's perimeter shape. Try to envision your logo on other surfaces as well, such as t-shirts, bags, mugs and other promotional materials. If the font isn't legible enough from far away, then you are losing out on brand recognition.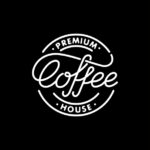 Choose Design Details. You may often notice that vintage logos consist of small design details, such as stars, dashes, dots, or other design patterns that help draw the customer's eye all the way around or across your business logo. Our logo design team recommends adding these patterns around the perimeter of the badge or within an interior border, such as the image below.

Vintage business logos are a fun way to attract an audience of all ages as long as they are designed in an authentic retro manner. If you're interested in designing a vintage badge logo, our logo design software has hundreds of options to choose from. Start creating a business logo today.