We know that Logomaker isn't your only option for creating a logo. Besides hiring a design agency or a freelancer to create the elements of your brand, you have lots of options online. We've compared several of them here so you can see what you get from them versus what you get with Logomaker.
Which logo maker is best? Take a look at how they match up.
Here are the biggest differences: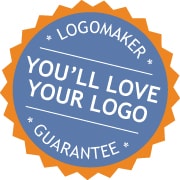 Only Logomaker offers a "Love Your Logo" Money-back Guarantee. With everyone else, there's no refund once you make your purchase. Ouch.

Logomaker has more professionally designed icons (10,000) and more fonts (50+) than anyone else. That means more options and better options for creating a logo you'll love.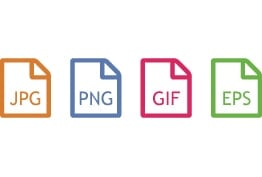 Only Logomaker gives you all the file formats you need: JPG, PNG, GIF. Most importantly, you get a vector file (EPS) so you can make changes later without paying to use the software again.
Here's how they all stack up: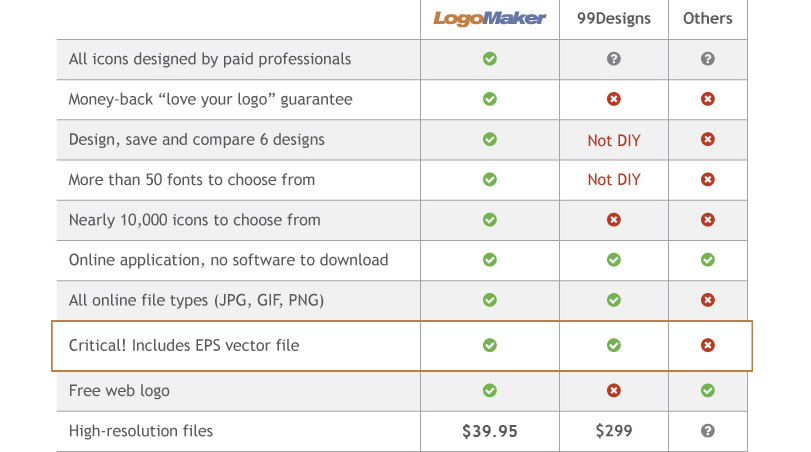 Disclaimer: All the information included in this chart was accurate when we surveyed the various companies on June 1, 2015. If you are aware of any inaccuracy in the chart above, please let us know and we'll correct it.